This sauce is so easy to make and great on almost anything! Burgers, eggs, polenta, pizza, sandwiches . . . the possibilities go on. I first discovered piquillo peppers while visiting Spain a few years back. They are a small red sweet pepper grown throughout Northern Spain. The name means 'little beak' and refers to their small pointed shape. In Spain, they're roasted over embers and deseeded and peeled by hand before being jarred and sold. I found them in various dishes, most often stuffed with things like meat, seafood, or cheeses. They have a pleasant, sweet, red pepper bite without being spicy.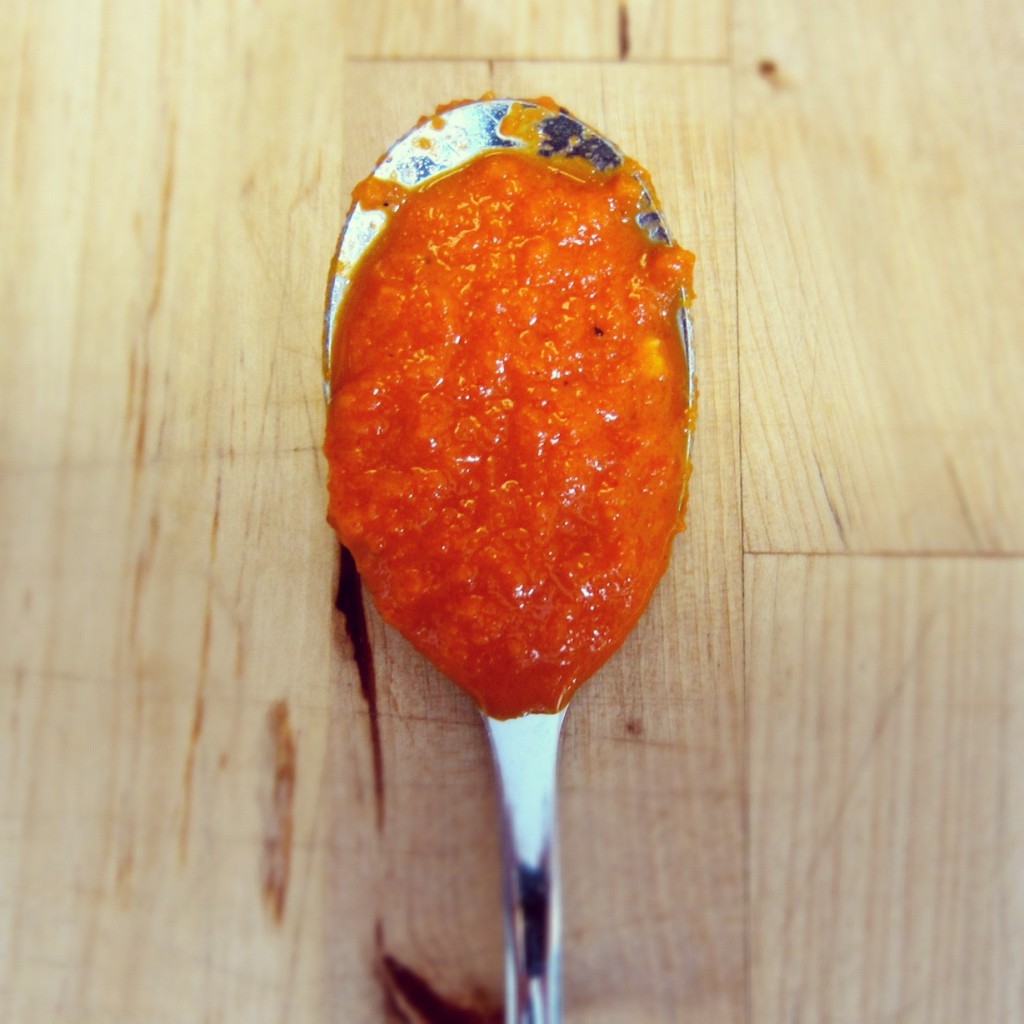 You can find them here imported from Spain and Italy jarred in water. Be sure to drain the water off before using them. If you can't find jarred piquillos, feel free to use jarred roasted red bell peppers, or bell peppers that you roast, peel, and de-seed on your own.
—
Piquillo Pepper Sauce
Ingredients:
1 cup roasted piquillo peppers (1 10-ounce jar in liquid)
1 clove garlic
1 small shallot
2.5 tablespoons extra virgin olive oil
3.5 tablespoons red wine vinegar
1/2 teaspoon salt
Special Equipment:
food processor or blender
Steps:
Drain the piquillo peppers, and rinse them briefly under water. Pat them dry. Peel and roughly chop the garlic and shallot. No need to be precise here – you're just going to puree them.
Combine everything in a food processor and puree until smooth.
Serve immediately or keep refrigerated until ready to use.