Welcome!
07.23.2012
Hi! I'm Matt! Welcome to Mission Kitchen! This blog is here to share with you how I've learned to conquer the kitchen one dish at a time. I'm a professionally trained musician who has found a love and curiosity in learning all about food. I graduated music school in 2007 and, like many young classical musicians, found myself working in the food business to supplement a young musician's income. With no prior food experience I learned a lot over the few years I spent working in food and wine, and have come to love and appreciate food on a new level. I currently live in the Mission District of San Francisco and am very fortunate to have access to the amazing variety of local and artisan food here.
I love to cook, but more importantly, I love to share what I make. Mission Kitchen is both the name of this blog and the name of my home kitchen were I share countless meals and bottles of wine with family and friends. These same family and friends are the ones who have pushed me to create this blog to share our meals together with you all. I'm so grateful for their encouragement and support in my cooking adventures. I hope you find some inspiration here and can share some of these recipes with your family and friends as well.
UPDATE!
04.08.2017
You all may have noticed I've been on a hiatus from this blog since about 2014 – sorry about that! In the Fall of 2014, I founded my new business, Little Mission Studio, a music school here in San Francsico. Needless to say, that has kept me quite busy the last couple of years! Thing are going really well there and I encourage you to check out our music classes and lessons there. It's really a dream come true, and our work there and in our community is extremely rewarding. With things going well there, I'm getting to the point where I have some time to revisit this blog and share my passion for food and cooking, and will be posting more regularly again!
Here are the residents of Mission Kitchen:
Matt (Me!)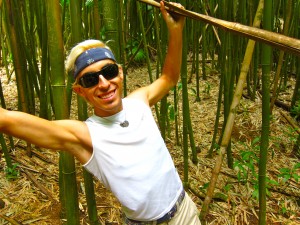 Likes: Cooking, Music, Wine, Running, Leaping, Growing Things, Flying Kites, Fireworks, Ice Cream
Dislikes: Bagpipes, The Sound of Styrofoam Rubbing Together, Washing Dishes, Birds
Christian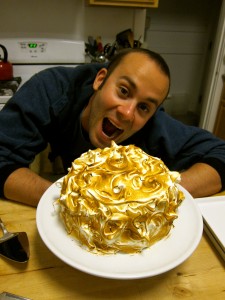 Likes: Eating, Climbing Things, Running, Fixing Things, Biking, Hitting Things with Sticks, Washing Dishes
Dislikes: Broken Things, Tripe, Being Hungry, White Noise