You should always make your own salad dressings! It's really so easy, that there's not excuse not to, and I guarantee homemade dressings and vinaigrettes always taste better! This vinaigrette gets a smokey kick from the addition of smoked paprika – a spice made from ground smoke-dried peppers. I love using smoked paprika for an earthy, smokey contrast to the bright lime flavors of this dressing base. This vinaigrette is great on a salad of grilled romaine or chicories, or perfect used as a marinade for grilled veggies or shrimp skewers.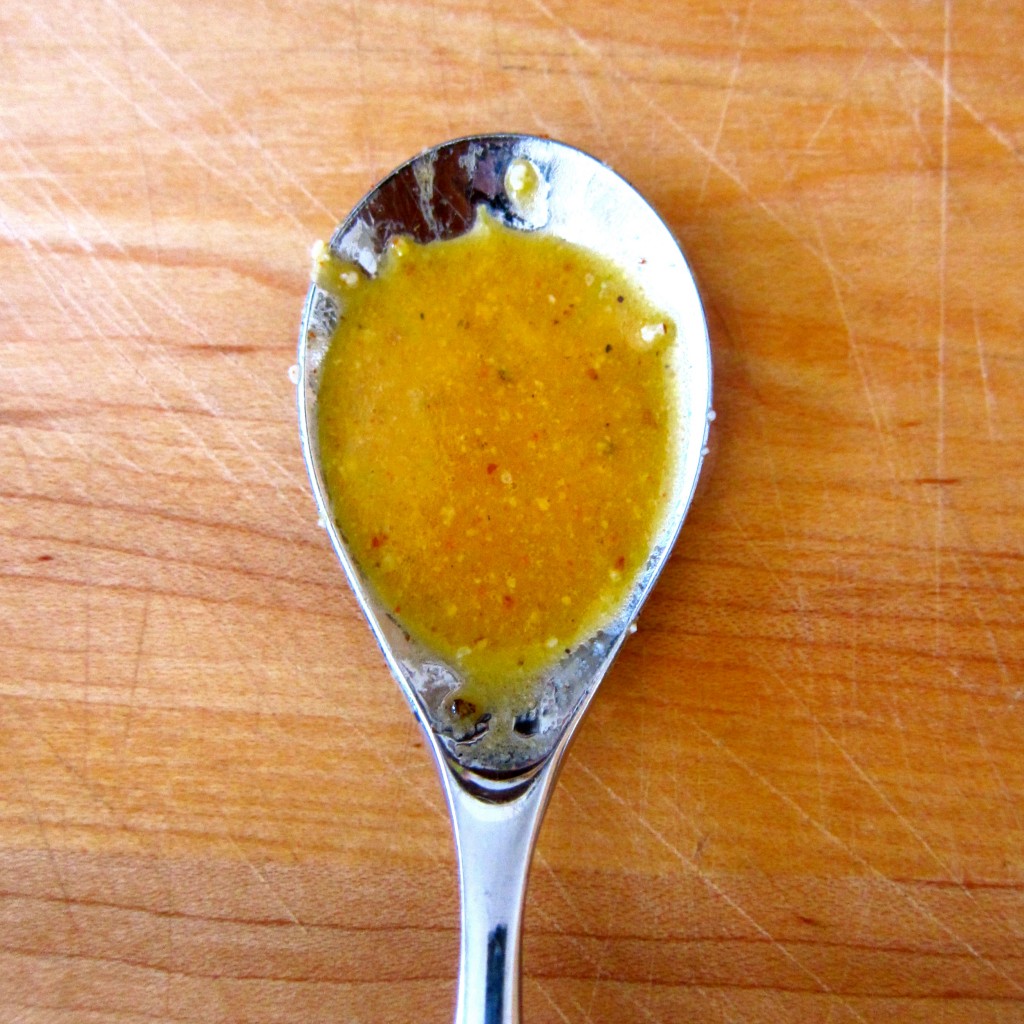 You can find smoked paprika in 'sweet' or 'hot' varieties. I like the sweet (as in, not too spicy) kind; more of the sweet pepper and smoke flavors shine through. Feel free to adjust the spices and seasonings to your taste.
And a mason jar really helps to make this super easy to whip up! Just dump everything into the jar, close the lid and shake away!

—
Smokey Lime Vinaigrette
Makes about 1 1/4 cups.
Ingredients:
zest and juice (1/4 cup) of 2 limes

juice of 1/2 lemon (2 tablespoons)
3/4 cup extra virgin olive oil
1/2 teaspoon chile flake
3/4 teaspoon smoked paprika
1/4 teaspoon cumin
1/2 teaspoon salt
1 teaspoon dijon mustard
1 clove of garlic, grated
freshly ground black pepper, to taste
2 tablespoons toasted almonds, finely ground
Special Equipment:
mason jar (optional)

food processor or mortar and pestle
microplane or box grater
Steps:
I like to use a mason jar because it's easy to just combine all the ingredients in there, close the lid, and shake! If you don't have one, whisking the dressing together in a bowl works just as well.
Directly into a mason jar, juice and zest the lime. Add the lemon juice, olive oil, mustard, and all the spices.
In a food processor or mortar and pestle, finely grind the toasted almonds. Add the ground almonds to the mason jar.
Use a microplane or the small side of a box grater to grate the garlic clove and add that to the mason jar.
Close the lid on the jar and shake vigorously! Taste and adjust any seasonings if necessary – especially salt and pepper – or add a little more chile flake if you want more kick!
This can be made ahead and stored in the refrigerator, but let it sit at room temperature for at least 30 minutes before serving so the oil doesn't solidify.