This is less of a recipe and more of a technique. I love fava beans, but if you've ever prepared them before, you know how time consuming they can be. You typically have to remove the beans from the pods, blanch and shock the beans, then peel the tough outer skin to remove the inner bean.
But forget all that! You can just throw those whole pods on the grill and skip the blanching step. And if the beans are on the younger side, that 'tougher' outer skin isn't actually all that tough. In fact, the whole beans are edible and delicious!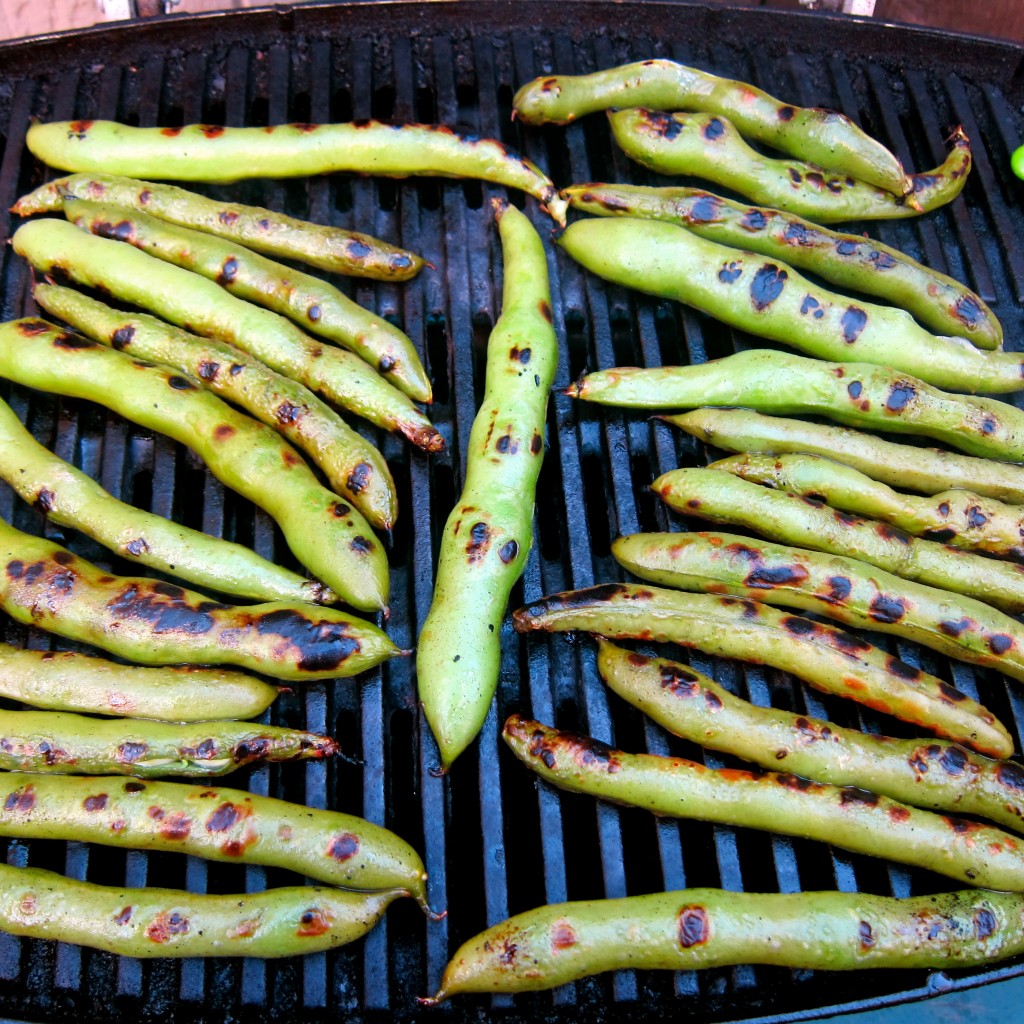 You can do a lot of things with the resulting grilled beans from this recipe: toss them into a salad, throw them into a risotto or pasta, or simply garnish with a little olive oil, salt, pepper, and lemon!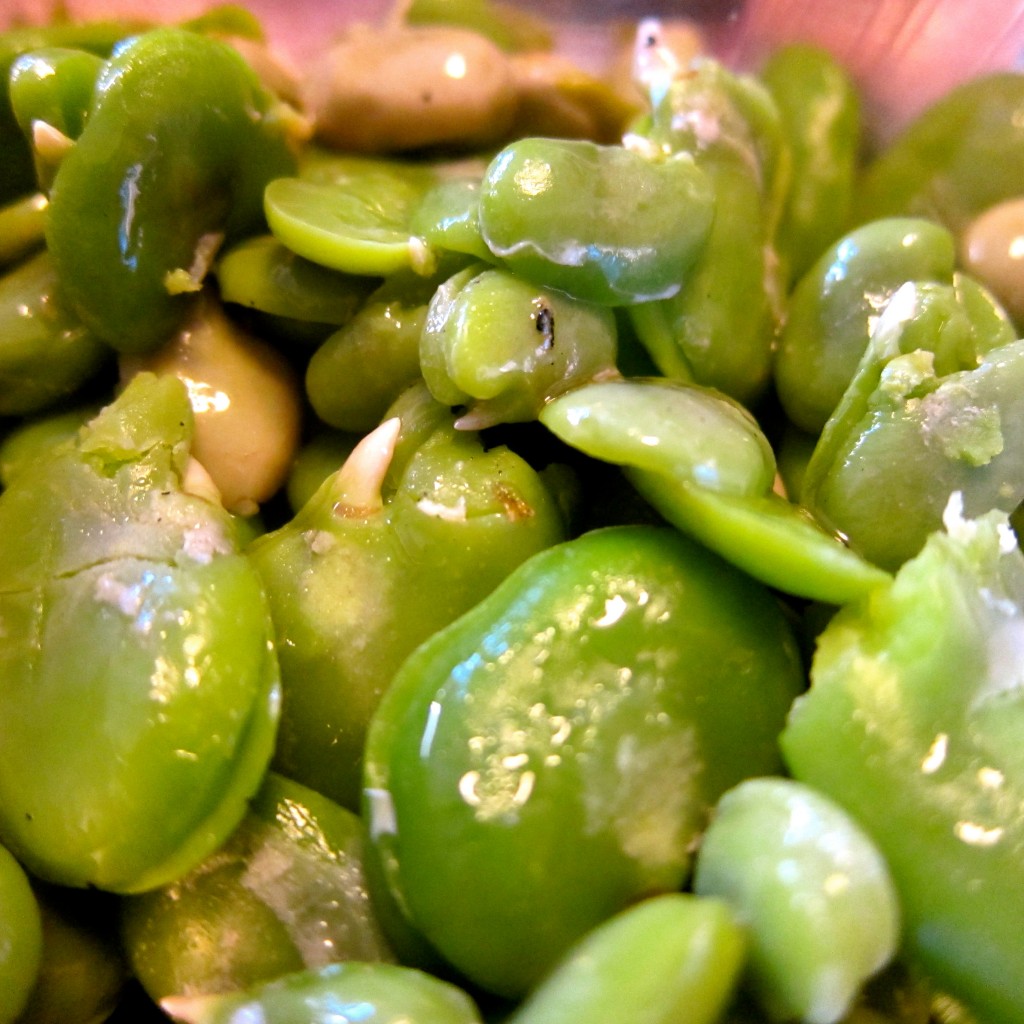 —
Grilled Whole Fava Beans
Ingredients:
whole fresh fava bean pods

extra virgin olive oil
Special Equipment:
gas/charcoal grill or stovetop grill pan
Steps:
Preheat the grill or grill pan over medium high neat. Toss the whole fava beans in just enough extra virgin olive oil to coat.
Place the whole pods on the grill and close the grill cover. Cook for 3 – 5 minutes until charred on one side. Flip the pods and cook on the second side for another 3 -5 minutes until charred on the second side.
Once the beans are cooked through, you'll see them starting to burst open at the seams. Don't be afraid of dark charring on the outside of the pods, you'll be discarding these anyway.
Once the seams on the beans start popping open, remove them from the grill and let cool. At this point, you can drizzle a little salt and lemon over the pods and serve them like giant edamame. Or if you prefer, you can remove the inner beans – if you want to use them in a salad for example.
Once cool to the touch, pop out the inner beans. Taste one or two of any larger beans to determine if you'd prefer to remove the outer skin on the beans. If they're still a little tough, simply squeeze the inner beans out of the outer skin. Although I've found the intense heat of the grill softens this tough outer skin, know it's still an option to remove that outer layer if you'd like.
Serve the beans simply dressed with olive oil, lemon, salt, and mint or toss into a pasta or salad!