It's October 1st and currently 90° in San Francisco. If you're not familiar with the usual climate here, let me say that it gets this warm here maybe once a year. With temperatures rarely above the mid-70s, many of us San Franciscans aren't equipped with modern luxuries like air-conditioning! At least, Mission Kitchen isn't! This Agua Fresca is the best way we could figure out how to cool off in this unusually warm weather.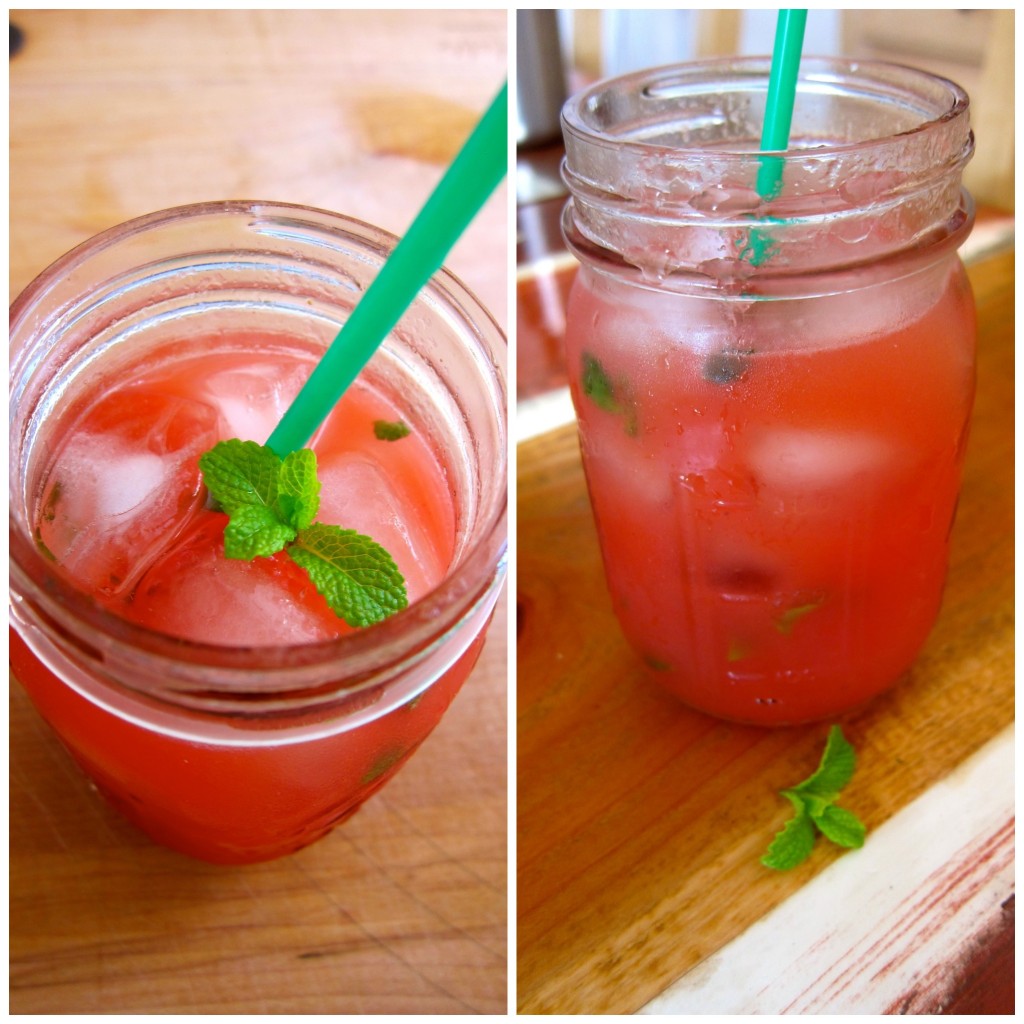 Basically combining two of the most refreshing things I could think of, watermelon and mint, this drink is both simple and thirst quenching. I'm sure it wouldn't hurt to add a little gin or tequila to it as well!
You can make these drinks individually or in a larger batch. I like to use Mason jars for both the presentation, and because they have measurements on the side. I used pint Mason jars and filled them each with watermelon juice up to the 8-ounce line, then used a cocktail measurer to measure out the mint simple syrup and lemon juice. If use make a large batch in a pitcher (instructions follow), simply fill each Mason jar to the 8-ounce line with the pre-mixed drink and top with ice.
Enjoy and stay cool!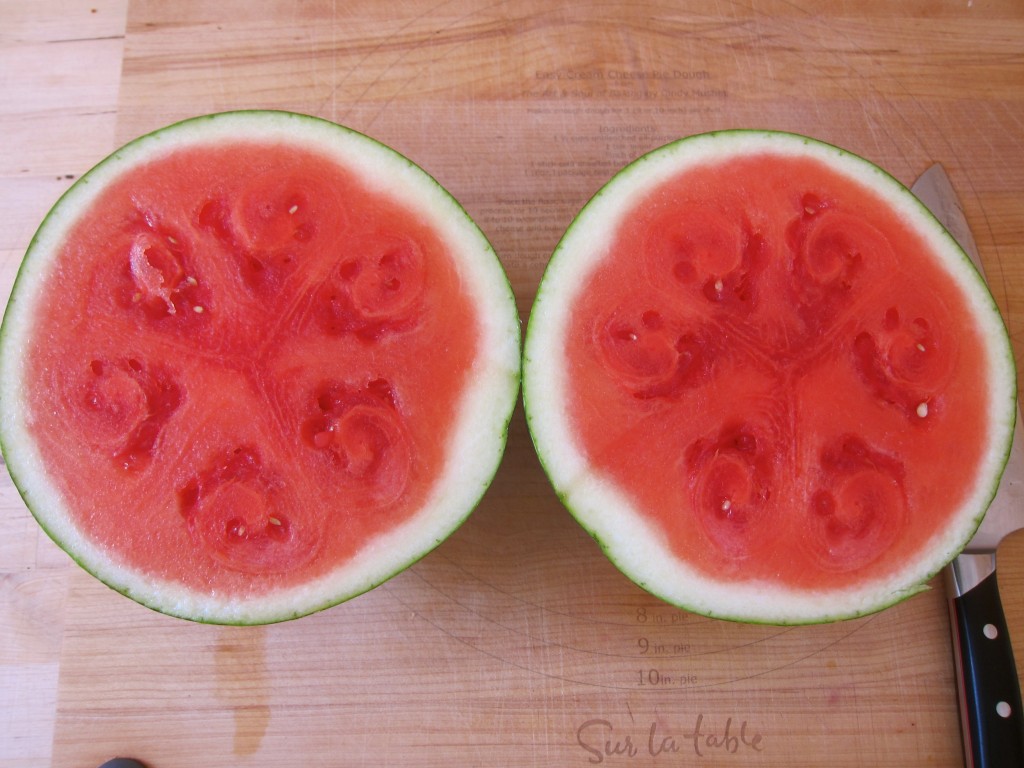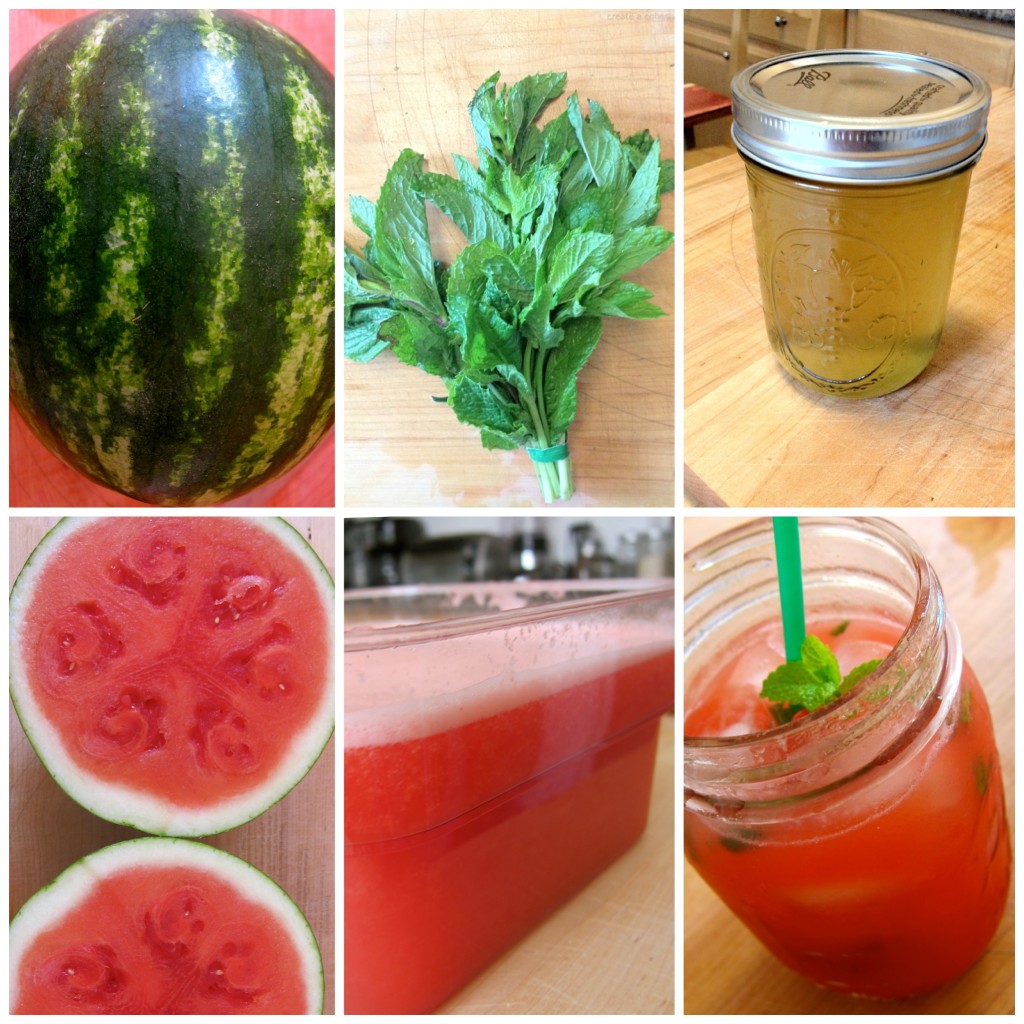 —
Watermelon Mint Agua Fresca
Ingredients:
1 baby seedless watermelon
1 cup sugar
1 cup water
1.5 cups fresh mint leaves, chopped
lemon juice
extra mint leaves for garnish
ice
Steps:
While this drink is super easy to assemble, you'll have to plan ahead just a little to make sure you have a mint simple syrup prepared and watermelon juice and ready to go.
First, make a mint simple syrup. In a medium sauce pan, combine the water, sugar, and mint leaves. Heat over medium heat, stirring just until the sugar dissolves. Bring to a boil, turn off the heat, and cover. Let the mixture steep, covered for an hour. Then strain through a fine mesh strainer into a pint Mason jar for storage. Put the syrup in the fridge to chill at least an hour. It will last in the fridge for a few months.
Once the syrup is chilled, cut up the watermelon into chunks and puree with a juicer or in a blender. You might have to do this in batches depending on the size of the watermelon.
Transfer the watermelon juice to a large container and store in the fridge until ready to use.
To make individual drinks, use pint Mason jars and combine the following:
8 ounces watermelon juice
1.5 ounces mint simple syrup
1.5 ounces lemon juice
4 – 5 fresh mint leave, torn
Stir these together to combine, then top generously with ice to fill the jar.
To make a large batch (4 drinks), use a pitcher and combine the following:
4 cups watermelon juice
3/4 cup mint simple syrup
3/4 cup lemon juice
1/2 cup mint leaves, roughly chopped or torn
Stir together to combine, and pour into pint Mason jars filled halfway with ice.
Garnish the drinks with extra mint leaves and serve!